Hear Emily Hackett's Smart, Energetic "Joke"
It's April Fool's Day, which means you're probably bracing yourself for the bevy of pranks unleashed your way. We've got the "Joke" you'll want in your inbox: the smart, uptempo new song from Emily Hackett.
""Joke" was a really fun song to write," she says. "It actually started out as a riddle I heard. Tori (Tullier) is such a light to write with and she jumped on board right away. The song ended up being about a relationship, but as an independent writer and artist, the content definitely had some underlying messages for me about the fight and front you sometimes have to put up on this industry."
The song is smart and lyrically tight, with a sarcastic streak that dances over an energized melody. Aside from co-writing the song, Hackett also did the majority of the vocal production on the track.
"My husband is always heavily involved in that, but like the stud he is, he had to go work with Pink and Tom Douglas the afternoon we were set to work on vocals," she says, "so he set me up and I tracked at least 30 different background vocal takes and parts by myself. It was so much fun! So that's what you hear on those choruses–my freedom to get creative in a way I hadn't done yet."
"Joke" is a tease of what's to come from the artist, who is currently working on her first full length album, produced by Davis Naish and collectively recorded at Sound Emporium, Gnome Studios, UMPG's studio.
"This album has been a long time coming," Hackett shares. "But I wouldn't have had it any other way. The time that I took to get to this point allowed me to find my people, who I feel understood who I was an artist so well. A handful of the songs that we have been going into the studio with are songs that I've been playing live for fans for a few years now, only giving them life on stage, so I'm obviously thrilled to give them life in people's headphones."
Grab your free download of "Joke" here:
http://theshotgunseat.com/hear-emily-hacketts-smart-energetic-joke/
…

Jessica Nicholson • December 15, 2015
Several aspiring Nashville artists recently got the experience to record in Nashville's Grand Victor Sound Studio, thanks to the previously announced Converse Rubber Tracks pop-up studio experience by Converse Inc.
For the first of three pop-up experiences in Nashville, the following five Nashville artists were selected: five piece "indie-surf" group Kristoff Waltz, hip-hop artist Mike Floss, three-piece rock group Hans Condor, singer-songwriter Emily Hackett, and sibling rock trio Music Band. Artists of all ages and genres were invited to apply.
The members of Music Band were introduced to the pop-up studio experience through fellow band JEFF The Brotherhood. "When we were in Austin for SXSW this year, our friends JEFF The Brotherhood did a Rubber Tracks session, and we sat in and did a little bit of background vocals for them. When we saw it was coming to Nashville we remembered how much fun it seemed like to go into an unfamiliar studio and just experiment for a day. 'What do we have to lose?' we asked each other. 'We have nothing to lose.'"
"As an emerging artist, it's always valuable to dig more into the science of recording," said Floss. "I was able to record on a U47 and really hear the benefit of professional grade equipment. It's so often that you have to hustle and work with what you have as an independent artist that it's always valuable to capitalize when you have the opportunity."
The experience was not only a boost for the artists creatively, but professionally. "With the budget of an emerging artist, you normally only dream of getting a chance to record in a studio like Grand Victor," said Hackett. "That recording experience alone was huge. The songs we tracked are new songs and songs that I've been excited about bringing to life. The inspiration that room brought and getting the sounds from it that we did was invaluable. I've always been a huge fan of Converse as a brand and I think what they are doing in support of new and young art is admirable. I couldn't be more grateful."
The program will return to Nashville with two additional, week-long pop-up studios in 2016. Converse has brought the pop-up recording experience to musicians globally, including sessions in London, Berlin, Sydney, and Rio de Janeiro. In the United States, Converse has produced pop-up recording sessions at studios including Los Angeles' Sunset Sound Studio, Seattles Avast Recording Co., Atlanta's Stankonia Studio, and the Converse Rubber Tracks studios in Boston and Brooklyn.
For more information on Converse Rubber Tracks pop-up studio experience, visit converse-music.com.
Aspiring Nashville Artists Boosted With Converse Recording Sessions
…

Jessica Nicholson • November 30, 2015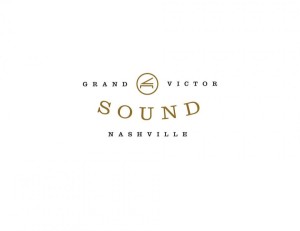 This week, five rising artists will get the opportunity to record original music in one of Nashville's premier recording facilities, thanks to the previously announced Converse Rubber Tracks pop-up studio experience by Converse Inc.
For the first of three pop-up experiences in Nashville, the following five Nashville artists were selected: five piece "indie-surf" group Kristoff Waltz, hip-hop artist Mike Floss, three-piece rock group Hans Condor, singer-songwriter Emily Hackett, and sibling rock trio Music Band. Artists of all ages and genres were invited to apply.
The artists will record at top-shelf Nashville recording facility Grand Victor Sound Studio (formerly known as RCA Studio A) this week. Following the recordings, the artists will retain all rights to their music.
The program will return to Nashville with two additional, week-long pop-up studios in 2016.
"This week marks the first Converse Rubber Tracks pop-up experience in Nashville and we're excited to work with local artists who truly represent the city's talent," said Jed Lewis, Converse Global Music Marketing Director. "We've seen huge success with the program worldwide, and we hope to be useful to the next generation of emerging artists here in 'Music City.'"
Born out of the desire to give back to the global music community and encourage creativity, Converse Rubber Tracks seeks opportunities to provide resources to emerging artists around the world who may not have the means to afford studio time. Since the program's start four years ago, Converse has brought the Converse Rubber Tracks experience to spirited music cities including San Francisco, Boston, Los Angeles, Austin, Toronto, Montreal, Amsterdam, Hamburg, Mexico City, Barcelona, and many more, giving over 1,600 emerging musicians valuable recording time at state-of-the-art studios with a team of experienced engineers, at no cost to the artists.
http://www.musicrow.com/2015/11/five-nashville-artists-selected-by-converse-to-record-at-grand-victor-sound/

http://www.theshorthorn.com/gallery/americana-singer-performs-at-excel-s-afternoon-showcase/collection_fcc538b8-71f3-11e5-953e-377bd7d226c6.html
Americana singer performs at EXCEL's Afternoon Showcase
Updated Oct 14, 2015
Singer Emily Hackett performs at the Afternoon Showcase event hosted by EXCEL campus activities Tuesday in the University Center Palo Duro Lounge.
Afternoon Showcase is a free event for the community during lunchtime. The next Afternoon Showcase event will be Nov. 10.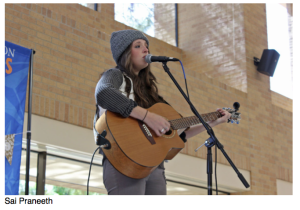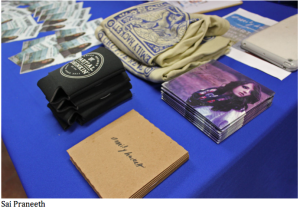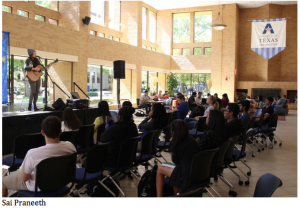 The Top 5 Must Hear Mashups for the Summer
The only thing we love more than amazing covers are awesome, reimagined mashups! We found our top 5 combinations, using some of our favorite summer hits.
Emily Hackett/Megan Davies- Staying Out All Night/Habits (Mashup)
Emily Hackett and Megan Davis team up to produce an unexpected mashup of Tove Lo's 'Habits' and Wiz Khalfia's 'Staying Out All Night'.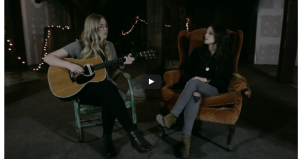 http://echo.reverbnation.com/2015/07/the-top-5-must-hear-mashups-for-the-summer/

Emily Hackett – The Raw EP
-If independent country music needed a spokeswoman, I'd recommend Emily Hackett. What she's doing with this EP is just about as soulful as possible. Although it safely fits into "country" as a genre, the songs are not stereotypical country fodder. They are gripping and emotional. Her Noisetrade says she's like Brandi Carlile and Miranda Lambert – which are pretty decent comparisons vocally. (I have to say the "Partial to Drinking" opening line has to be inspired by Courtney Marie Andrews.) One of the best things about the album is that it has several different kinds of songs even though it's an EP. "Hard to Tell the Heart" is a piano ballad that comes right before "Reason for Me," an introspective, minor-chord-filled guitar track. Both are great, but in completely different ways. Hackett is quintessentially indie country, not beholden to the formula, but able to master the formula when necessary ("Bad Weather"), yet far more complicated throughout the album. If you're a fan of the current leading ladies of country music, Hackett is definitely worth a spin.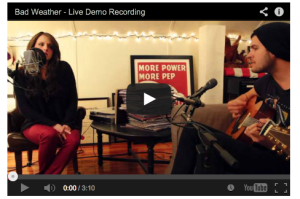 Top Wedding Blog TheKnot.com Features Interview with Emily Hackett on "Take My Hand (The Wedding Song)"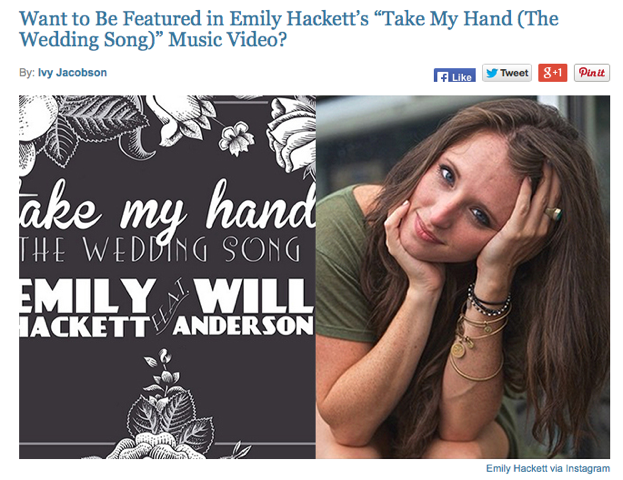 "There's a sweet story behind pop and country music artist Emily Hackett's popular "Take My Hand (The Wedding Song)" song, featuring Will Anderson from Parachute, with an even sweeter music video plan: Why not get real couples to submit their favorite wedding moments on film to be included?"

"I love hearing about people using the song [at their wedding] and always wish I could be there to see those moments, so I had this crazy idea — what if I could actually get people to share them with me?" Emily tells The Knot. "Whether they played my song at their wedding or not, it's the love on that day that I want to see. So, I'm hoping to get people's love stories to help make a music video for "Take My Hand (The Wedding Song)." The goal is to piece together some of the best wedding day moments to show that emotion in the same way the lyrics in the song say it. So, I invite everyone to participate in making something cool."
Read the Full Interview: http://blog.theknot.com/2014/10/14/emily-hackett-take-my-hand-the-wedding-song-music-video/
Tragic Kingdom Q&A with Emily Hackett"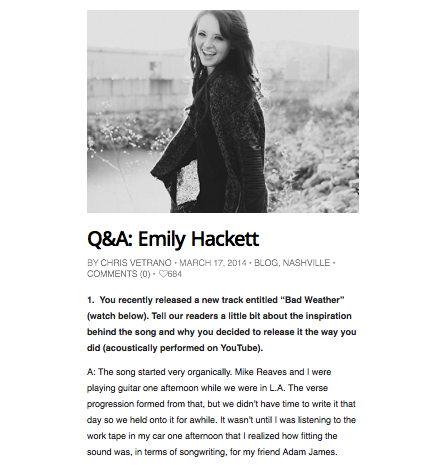 Read the Full Interview: http://tragickingdomblog.com/qa-emily-hackett/
"Royals" acoustic cover with Megan Davies gets featured on BuzzNet as one of "6 Awesome Covers of Lorde's 'Royals'"
Read the Full Article: http://www.buzzfeed.com/jackyv/6-awesome-covers-of-lordes-royals-cz5c?utm_campaign=socialflow&utm_source=twitter&utm_medium=buzzfeed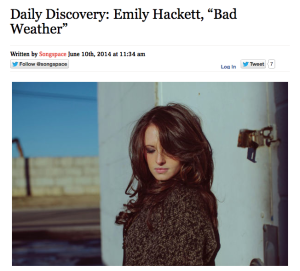 BIRTHDATE: 6/8/1990
HOMETOWN: Atlanta, GA
CURRENT LOCATION: Nashville, TN
AMBITIONS: The only thing in life I've always wanted to do is be able to fulfill that creative need I have and in turn to be able to support myself off of what drives me, which is and has always been writing and singing music.
TURN-OFFS: Pretentious or rude people. Being humble and grateful is everything. It's definitely human nature to forget that, but I let people who really forget remind me not to.
TURN-ONS: Energy, whether that's the sunshine coming out in Nashville and enjoying the gift of a day, or seeing a friend stay up til' all hours of the night working on something they believe in, energy is inspiring and contagious.
DREAM GIG: Playing the Ryman.
FAVORITE LYRIC: Entire song? "Landslide" by Fleetwood Mac. Just a line…. "I listen to the wind, to the wind of my soul. Where I end up, well I think only God really knows." ("The Wind" by Cat Stevens)
CRAZIEST PERSON I KNOW: Oh boy…I seem to hang out with quite a few of them. It's a close race between my best friend and my boyfriend. Both equally loud, both up for anything, both with enough energy to out-play any kid in town.
SONG I WISH I WROTE: The House That Built Me, by Miranda Lambert. Tom Douglas ended up being one of my songwriting mentors in school and the day he played us that song, even after hearing it fifty times, I cried. I will forever put myself into every line of that song. Impeccable.
5 PEOPLE I'D MOST LIKE TO HAVE DINNER WITH: Hmm, still alive? Ellen Degeneres, Beyonce, Stevie Nicks, Jennifer Lawrence, and my sister—because if I got to eat dinner with any of those people, I'd want to share it with my sister, who's equally as funny and talented as them.
MY FAVORITE CONCERT EXPERIENCE: I go to a lot of concerts—I make it a point to, especially of heros. Up until last year, I would have said John Mayer or The Who, because…come on. I went to Bonnaroo last year though and managed to get up really close to see Paul McCartney—my life was forever changed. I can die a happy girl saying I've seen one of the greatest of greats.
I WROTE THIS SONG: I started this song in California when I was making lunch one day at my parent's house. My boyfriend, Mikey, was goofing around on the guitar and I stopped him like, "What is that? We are writing that. It's awesome." It wasn't until we got back to Nashville, a couple months later that we sat down with our friend Adam James and poured out this song in a couple of hours. It felt so right, we just went with it. It's one of my favorites I've ever written.
http://americansongwriter.com/2014/06/daily-discovery-emily-hackett/
Featured in SH – Maverick Magazine, Issue 102
Refusing to be pigeon-holed, she has a distinctive voice that stands out from the crowd.
SH – Maverick Magazine, Issue 102